Sometimes it's nice to stop and smell the roses. These are some small things I am appreciating....
-
Driving my car
I know a lot of people are sick of the price of gas and I don't like paying $4 a gallon as much as the next guy, but I do love the open road. Get me on a nice stretch of asphalt with my satellite radio and I'm good to go. Too easy to forget driving is fun.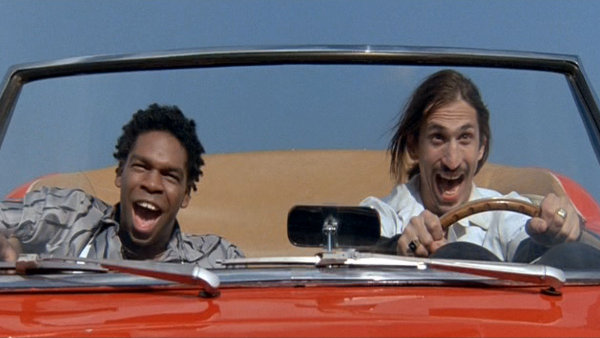 It's still fun even if you don't drive a Ferrari
-
Our porch swing and a glass of iced tea
Or a cup of hot tea depending on the weather.
Not my porch swing
-
Cleaning my bathroom/kitchen
I used to begrudgingly do this. Maybe I'm turning into a grown-up, but I find cleaning the bathroom and/or the kitchen more fulfilling than before. Maybe it is the instant payoff of some hard work. I am blessed to have a beautiful bathroom and a great kitchen and when they are clean I am happy.
Yes, this is my awesome bathroom.
Here's my small, but wonderful kitchen
- Board Games
We have a lot of board games, but we play them frequently. I have never had a bad experience with board games.
Our closet may look a little like this,
without Ben and Gene
-The Farmers' Market
Ours opens on Saturday! I know we have our own garden, but until I can get more than sugar snap peas, I'm going to enjoy the market.
-Sleeping in
Got to love the summer sleeping in.
What are the little things you have been appreciating lately?
Sidenote: Debt Free By Thirty is hosting the 285th Festival of Frugality on Tuesday. Don't forget to submit your articles about stretching your dollar here.